From the bride, Holly:
We got married in a small country church just outside Stewart Valley and had our reception on my husband's gorgeous family farm, where his parents and grandparents each have a house and a yard surrounded by trees. As people were traveling from around the country (I grew up in a military family and lived all over Canada), we housed lots of friends and family at the farm including all of the bridesmaids and two of the groomsmen. We designated the "girls house" would be the grandparents' and the "guys house" would be the parents' place about 30 feet away. There so much excitement getting ready so close but not seeing each other! The girls woke up to a beautiful home cooked breakfast made by my husband's grandmother and mostly relaxed for the morning before my hair appointment. After that, all the girls buckled down and finished getting ready for the ceremony across the field at the country church!
The church was packed full of friends and family which was so special, but also VERY warm on the 34 degree Celsius day! We were both pretty nervous standing at the front of the church, but mostly because it's a little awkward having everyone stare at you! We still enjoyed every second of the ceremony and the beautiful music played by my sister-in-law on her guitar and ukulele. One of my favourite memories is seeing the look on my husband's face when he watched me walk down then aisle. I will always cherish that moment that I knew he didn't see anything else, and wasn't thinking about anything else but me. It was the most romantic moment of the day.
Following the ceremony we did a receiving line, which was necessary to really visit with all 130 guests. In addition, before we jumped in our "limo" (actually an old bus owned by my in-laws) and took wedding party portraits, we did family portraits on the steps of the church as a nice keepsake for relatives who traveled from BC, Nova Scotia, California etc. and would likely never all be in the same place again. We loved this part of the day and seeing how big our now-joined family was!
Our photo adventure began in my husband's family canola field directly across from the church, and then we moved around the area to the family farm and Beaver Flat (a little resort village nearby, with a beach where we shared our first kiss three years previous). Although my husband isn't a huge fan of photos, our photographer made the experience not only hassle-free, but super fun! She was willing to try any ideas we had and made suggestions as she looked around the area. It was the absolute best case scenario for a wedding photo session.
We came into the reception area of the farm which was decorated perfectly! We had tons of lights hanging above the tables in the trees, all the tables were decorated just as we had planned, and the best sight of all was the yard full of loved ones waiting for us to take our seats at the head table. My older brother and friend were the MCs, and did a fabulous job even though we rented the sound equipment and only had one mic. To dismiss the tables to eat, we had trivia where guests ran up if they knew the answer to one of the "Jolly" (Josh+Holly) questions, which was so much fun to watch! They also led a kissing game where guests spun a wheel and had to complete a task like "tell a story" to get us to kiss. Provided great entertainment for the night until the dance!
We did some traditional toasts and speeches, but the surprise of the evening was when we were all asked to go into the large shop (where our dance was about to take place) to watch a "multimedia presentation" made by my family. Once everyone moved their seats, a lovely slideshow of Josh and I was played, and then a hilarious video welcoming my husband to my crazy family inside jokes and obsessions with rugby and Harry Potter. We laughed until we cried and it wasn't too family oriented that no one else got it, which was great!
After this, we shared our first dance to Ed Sheeran's "Perfect," and then did a special bouquet give away. Instead of lining all the single girls up and drawing attention to their singleness (which can be a sore spot for some), we asked all of the married couples to join us on the dance floor. The MCs slowly asked people to leave if they had been married less than the time they announced (i.e. "if you've been married less then a day…") until the couple left dancing has been married longest and they win the bouquet! It was already special seeing all the couples, but what happened next was totally unexpected. My husband's grandparents won the bouquet after 52 years of marriage, but what we didn't know was that this was their first dance together… EVER! His grandmother was crying tears of joy because she was so thankful he danced with her after all these years, and they got to the flowers to boot. It has been the talk of the family ever since! The party got started after this with a simple playlist on my friend's computer. We danced the rest of the night away, and before we left, we had a beautiful sparkler send off that felt almost magical. It was a perfect day!
Holly and Josh – July 8, 2017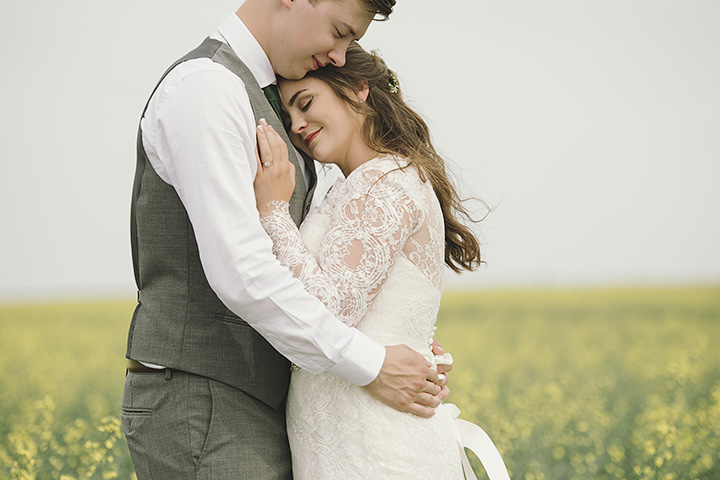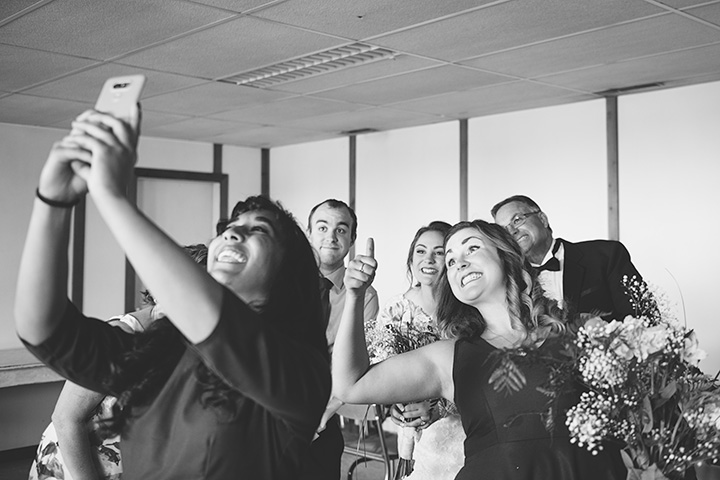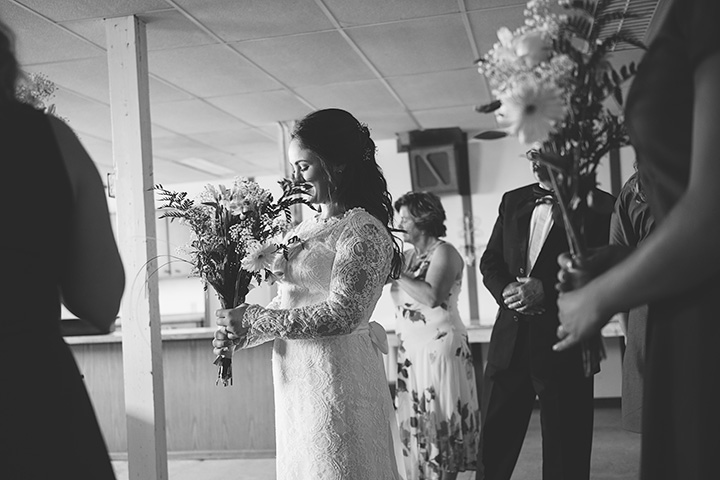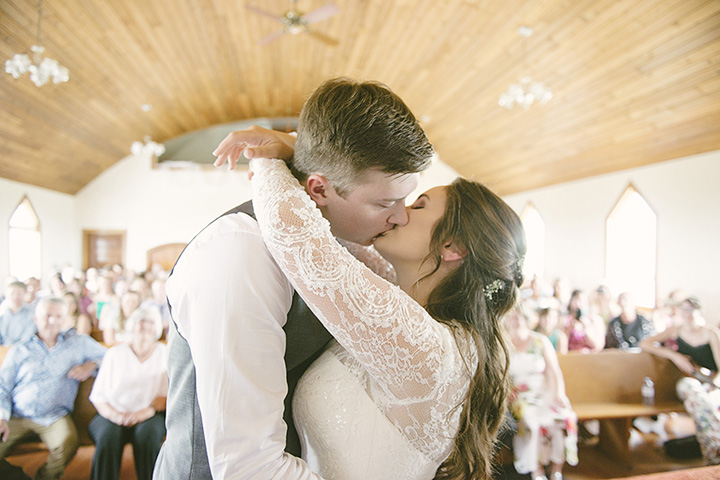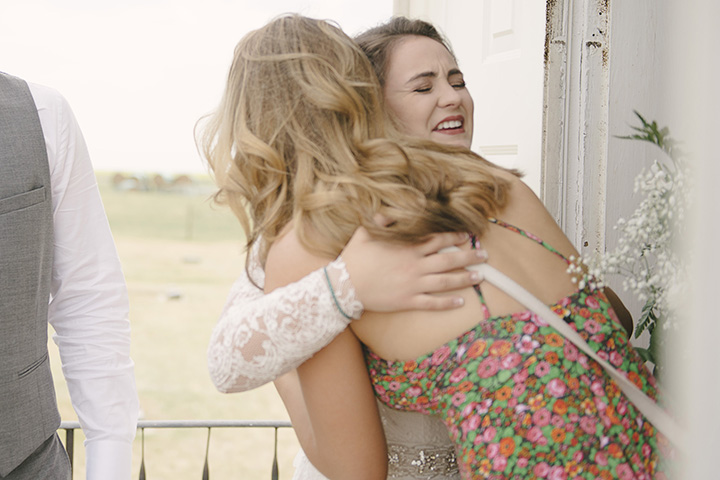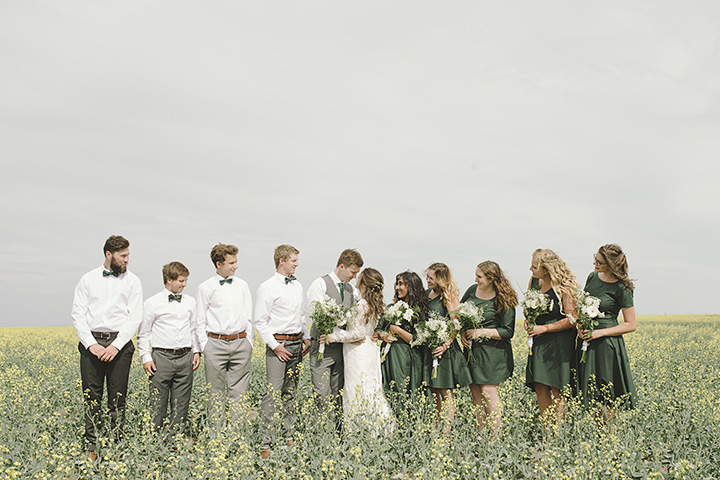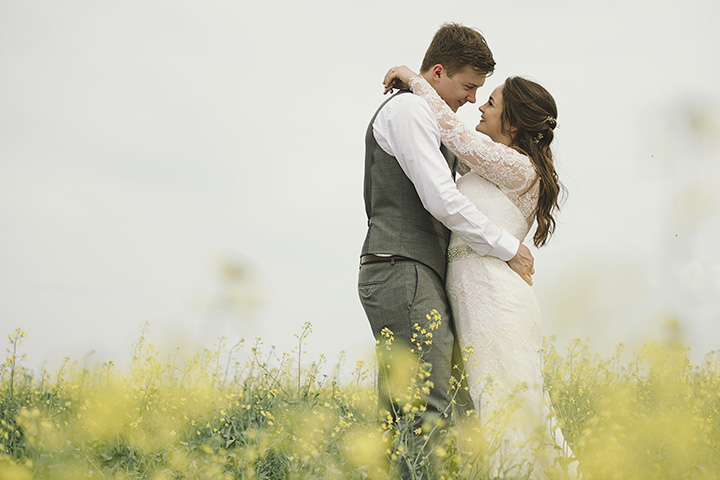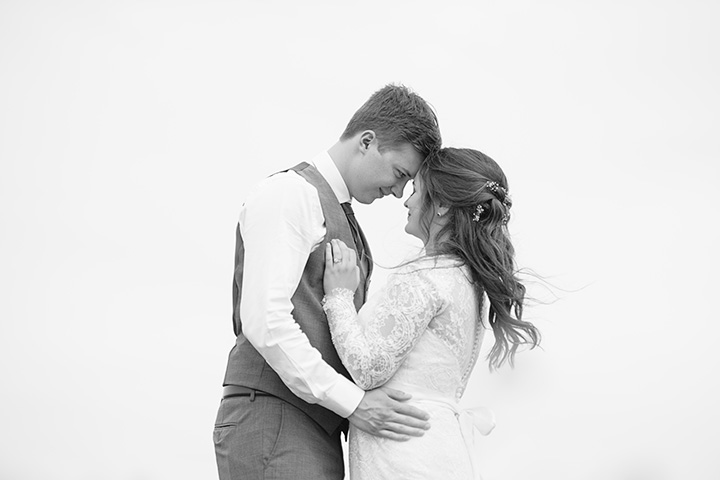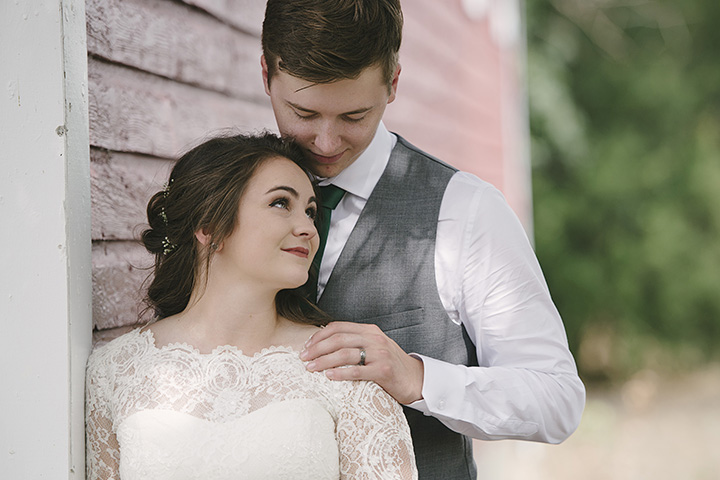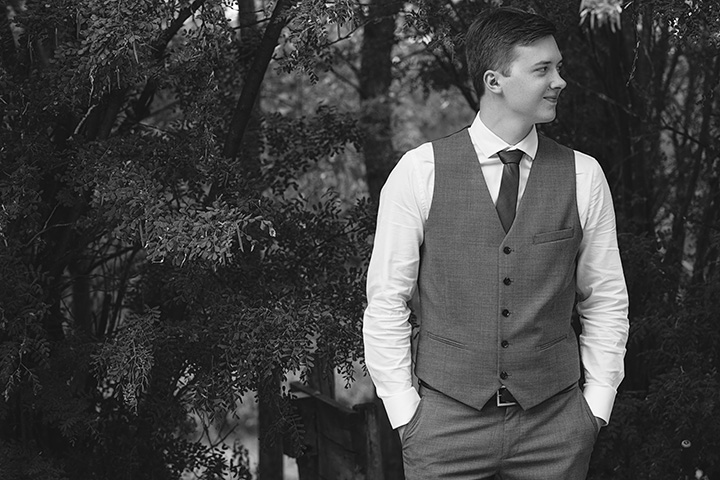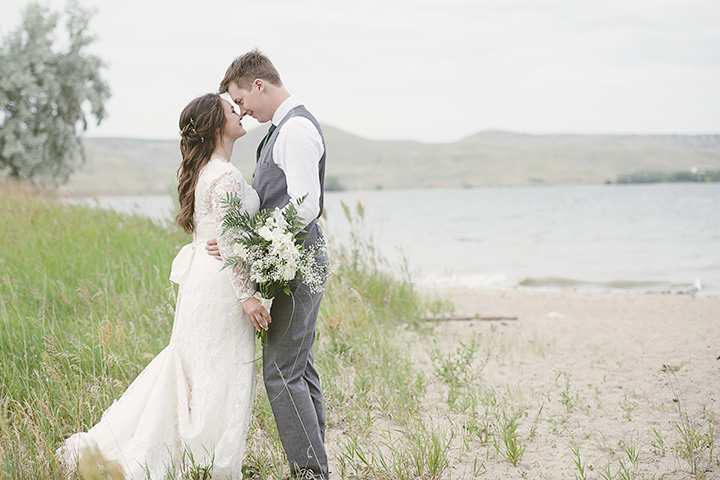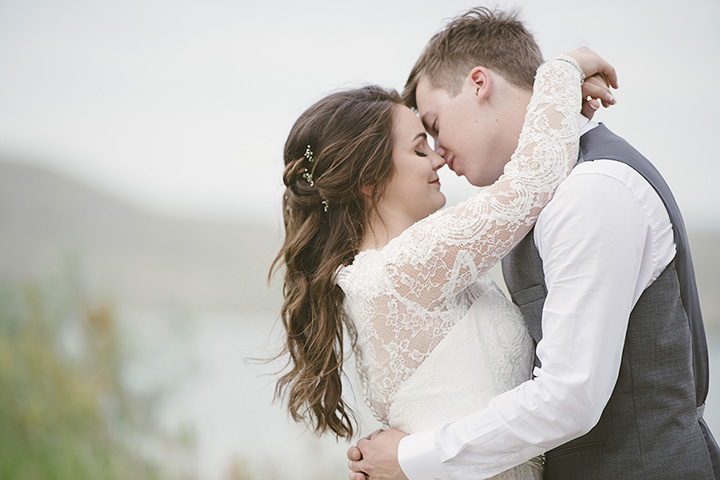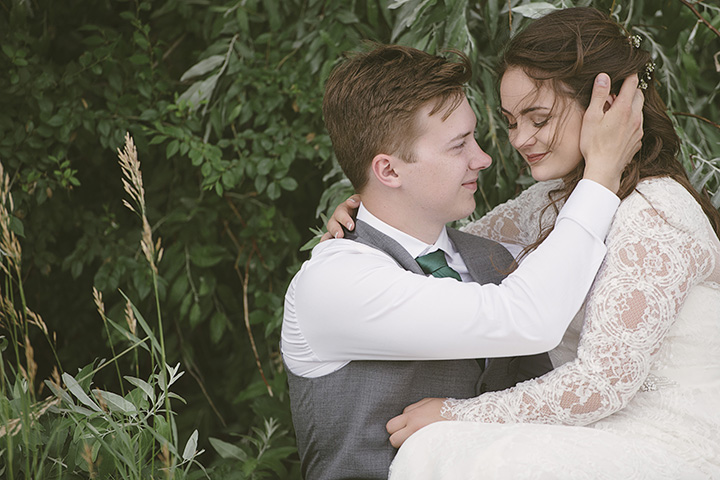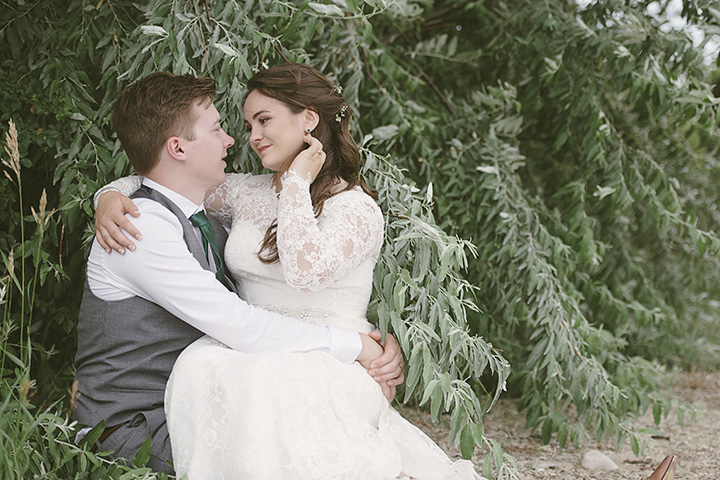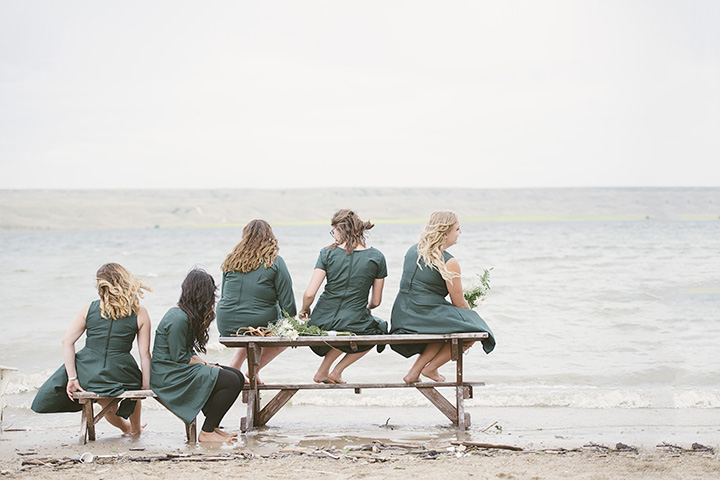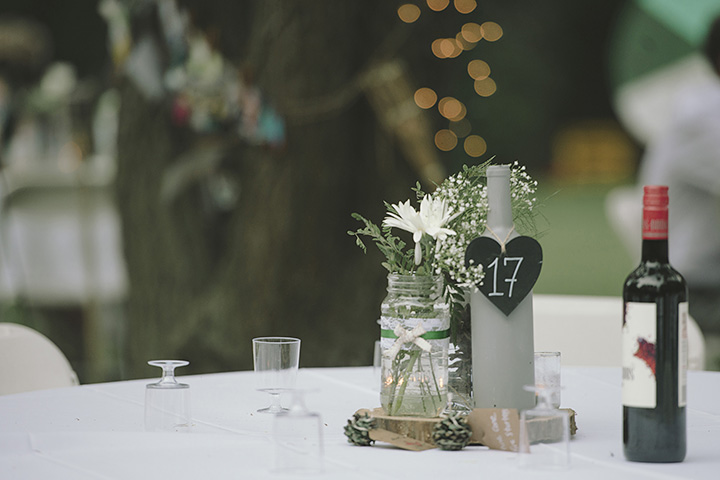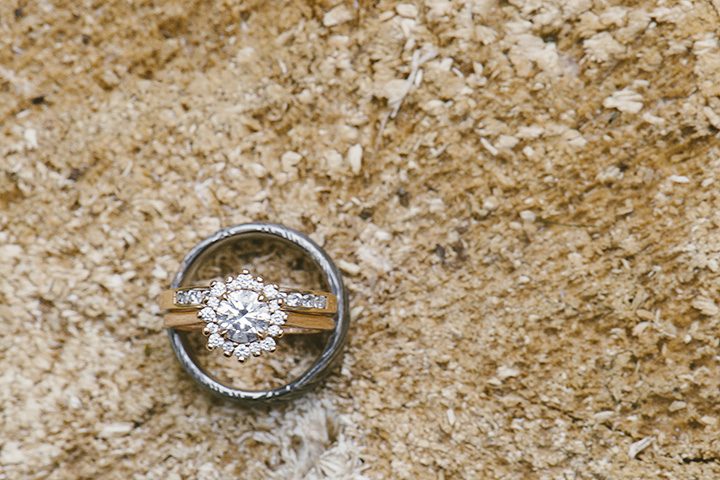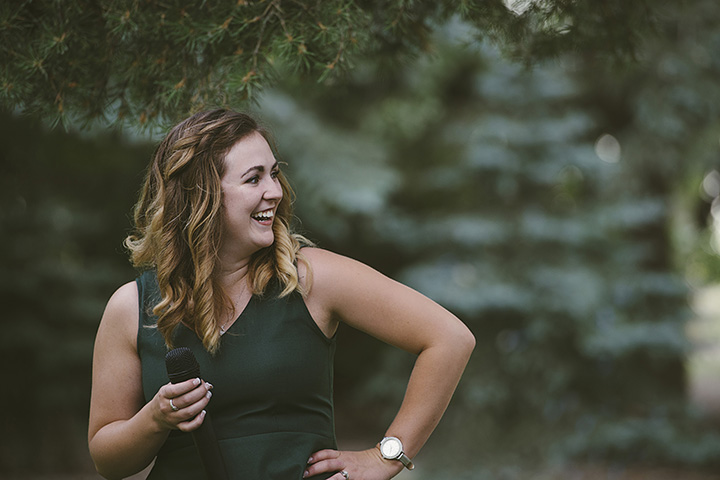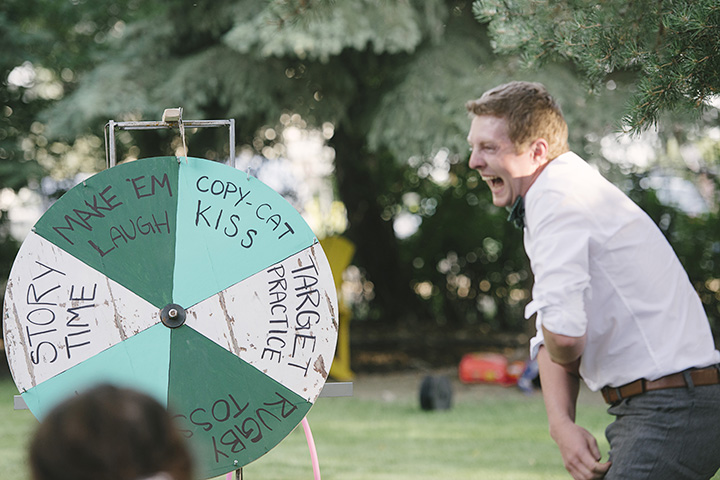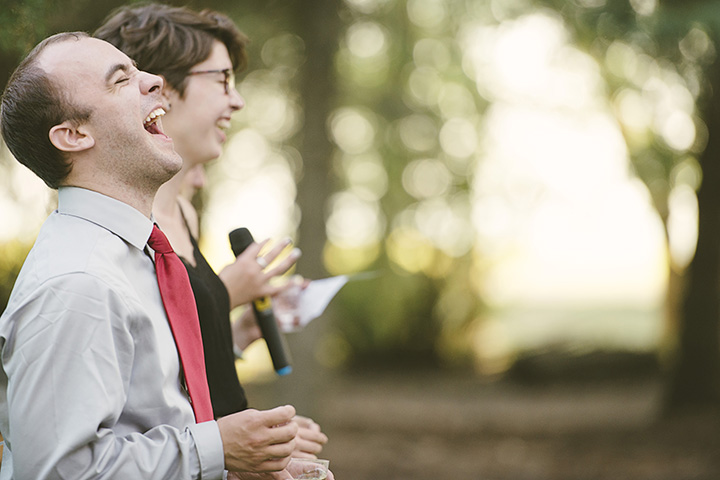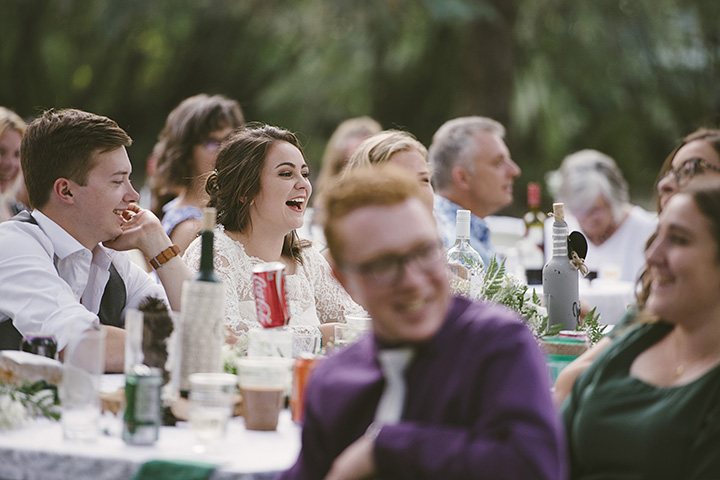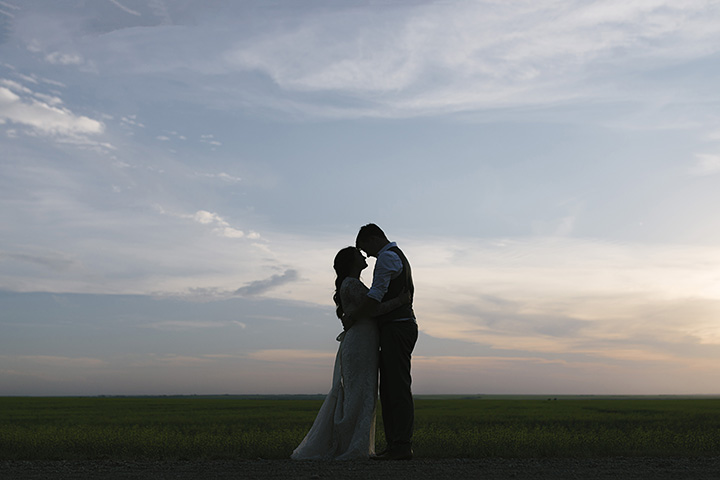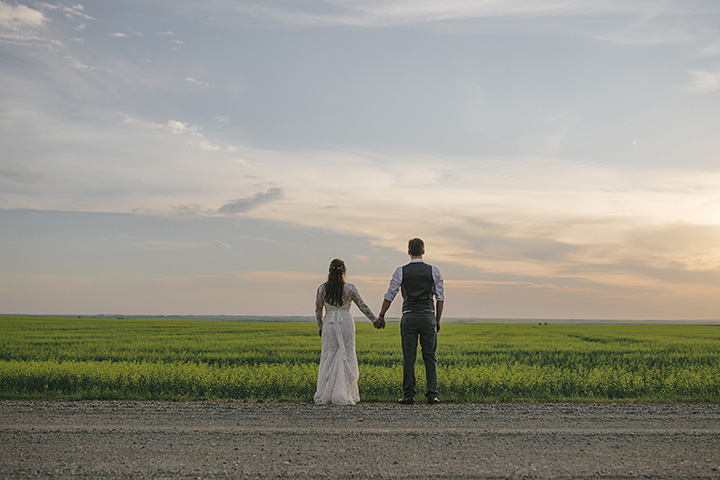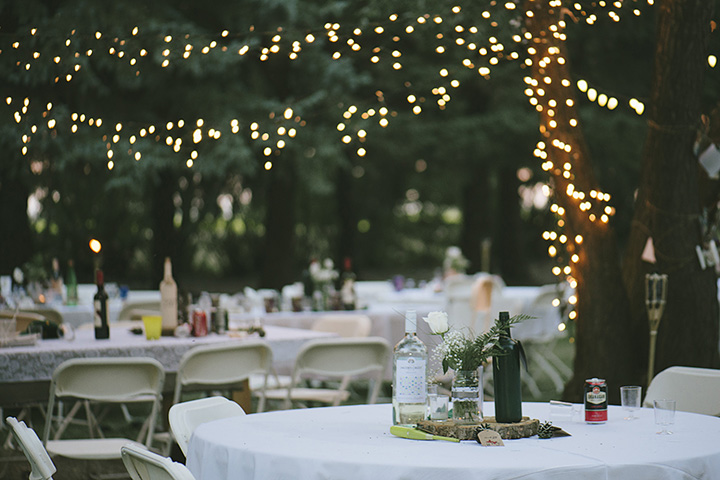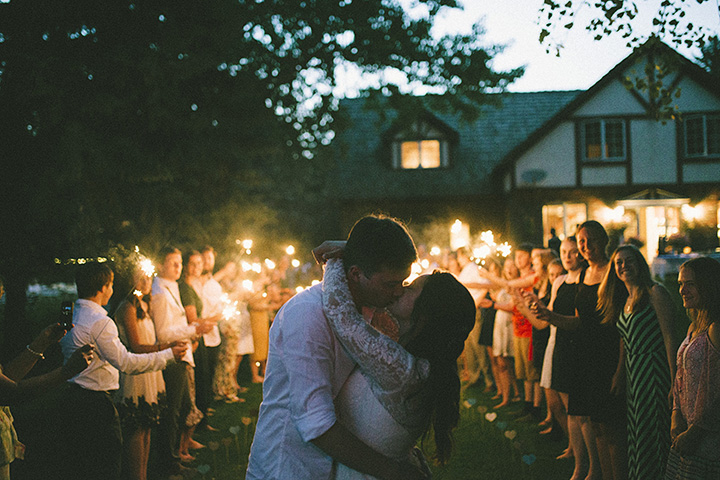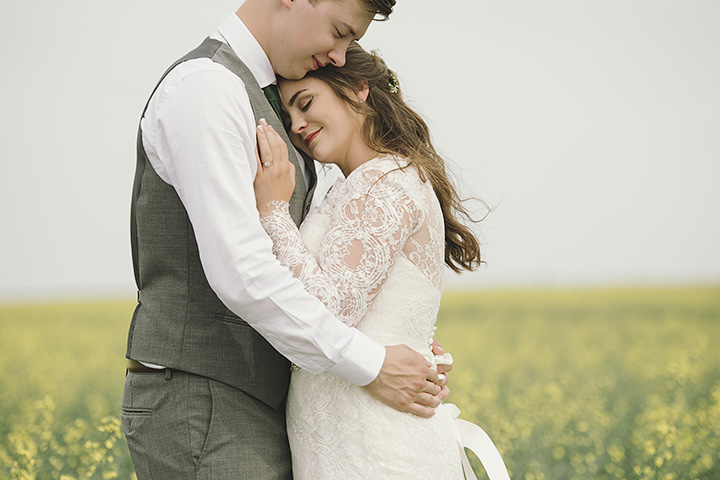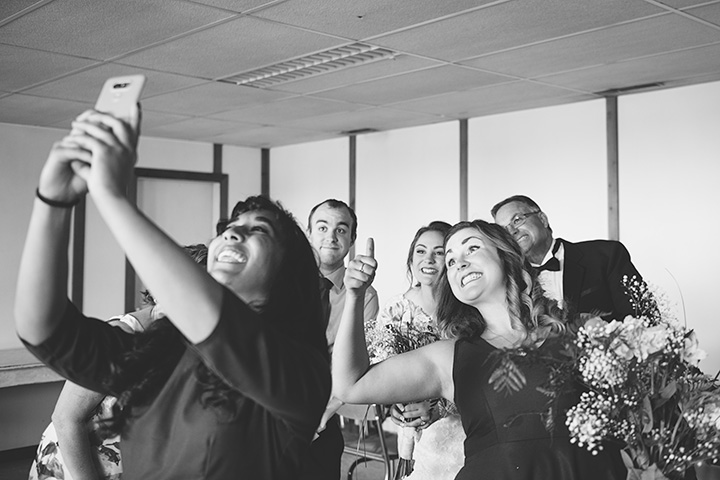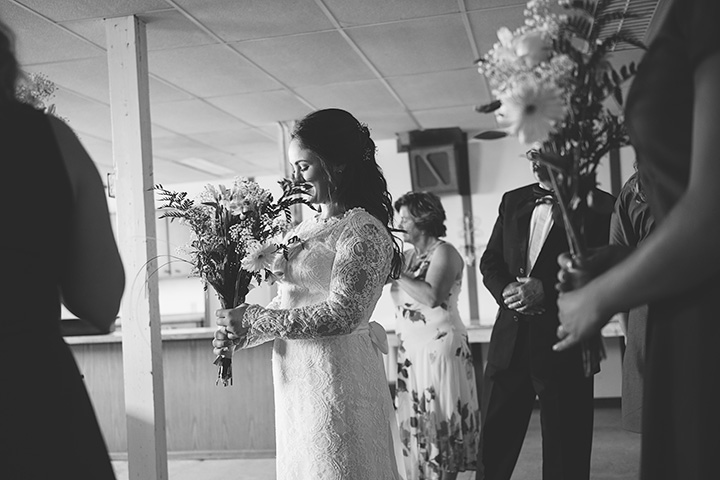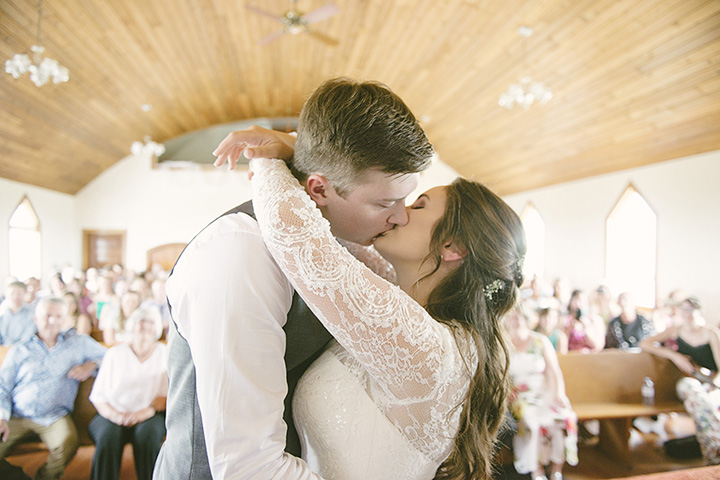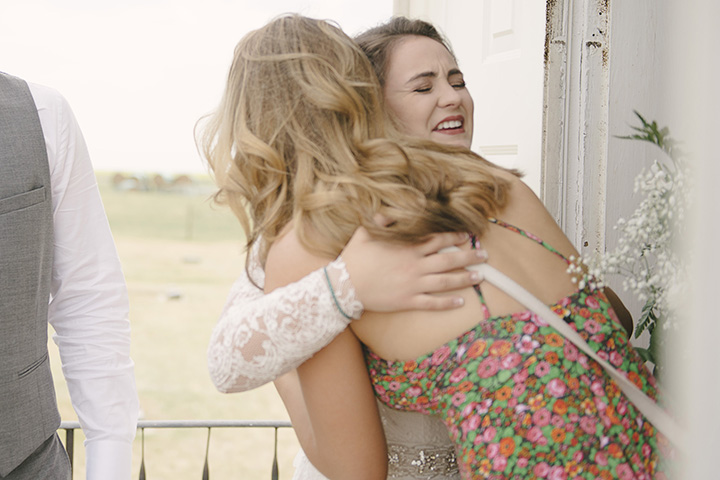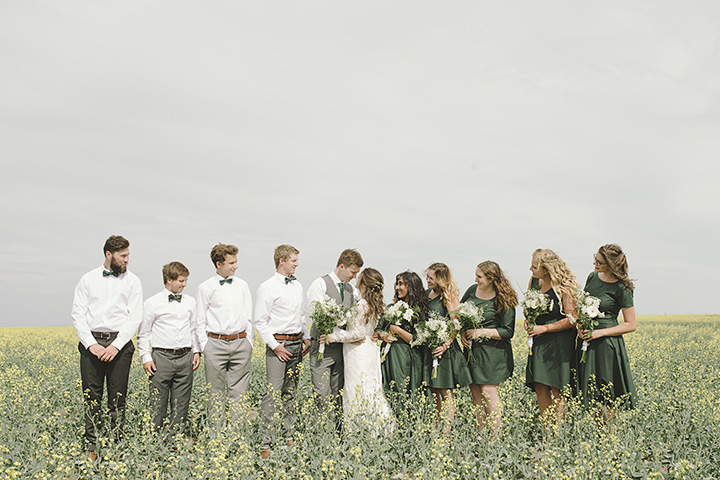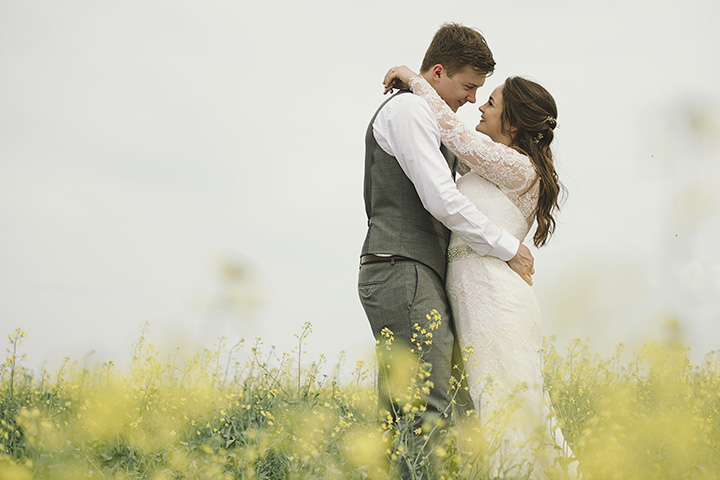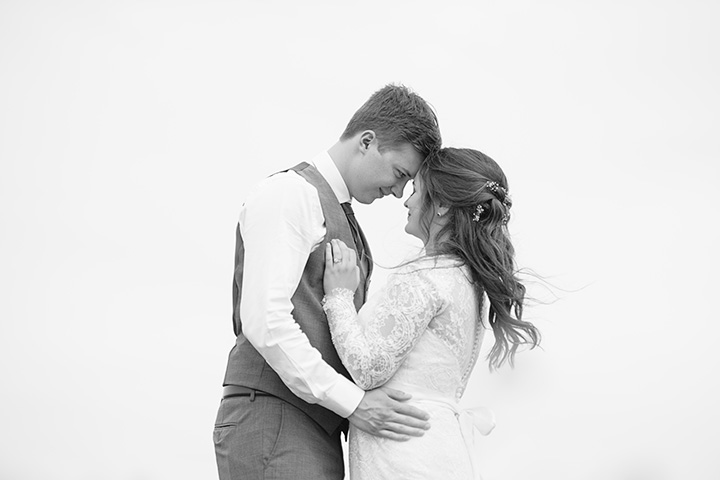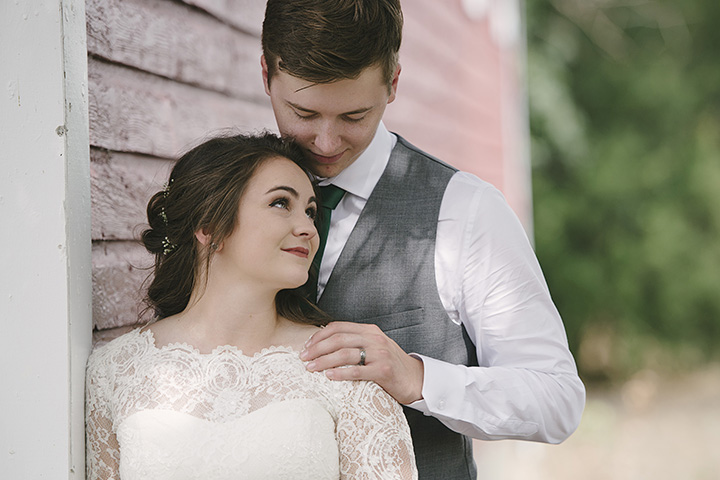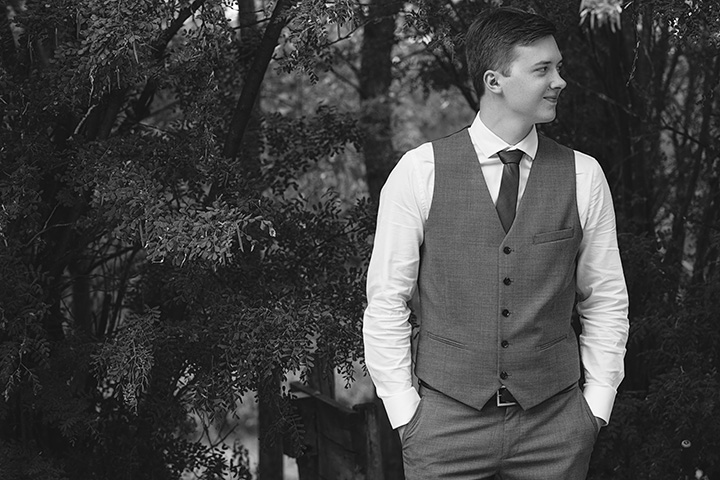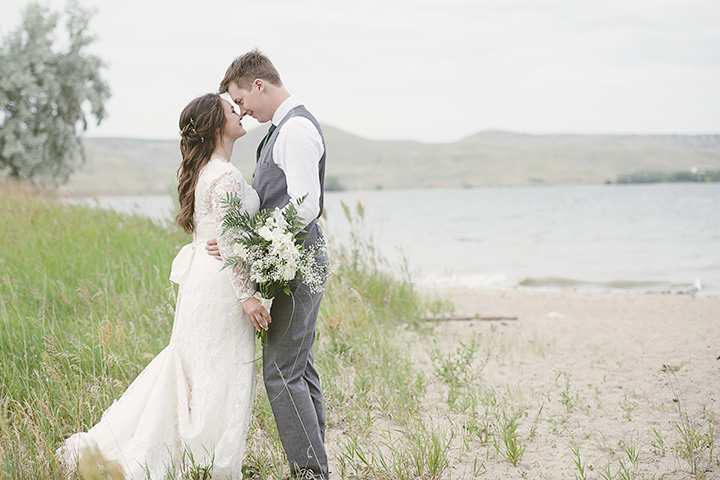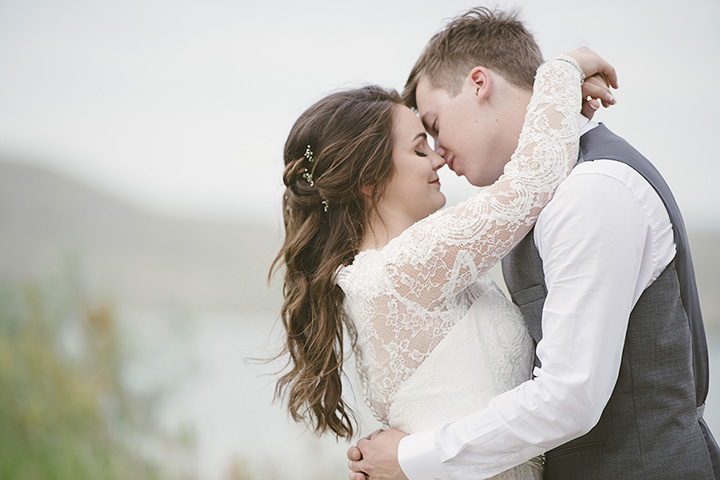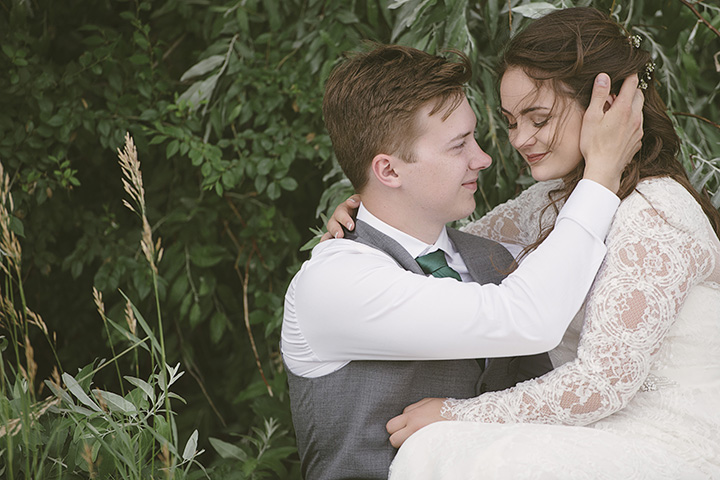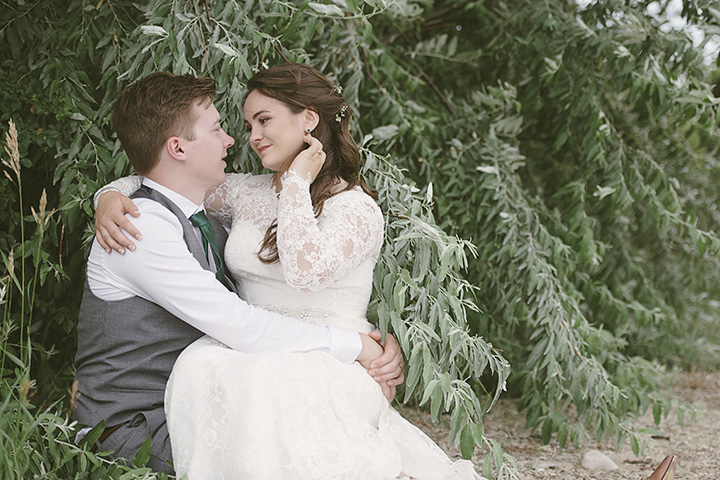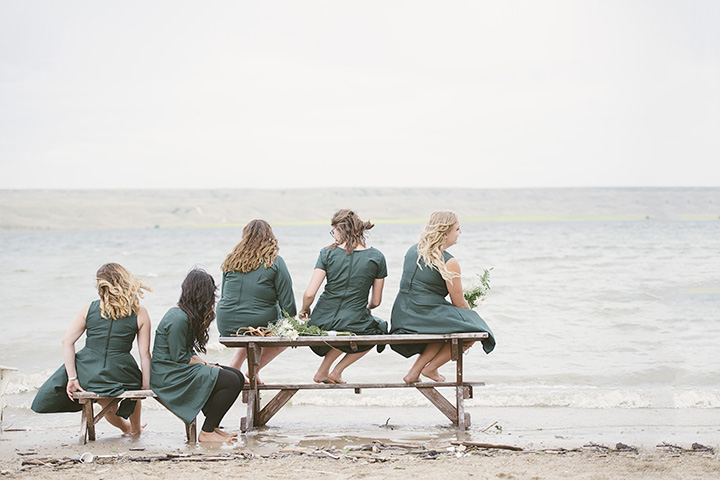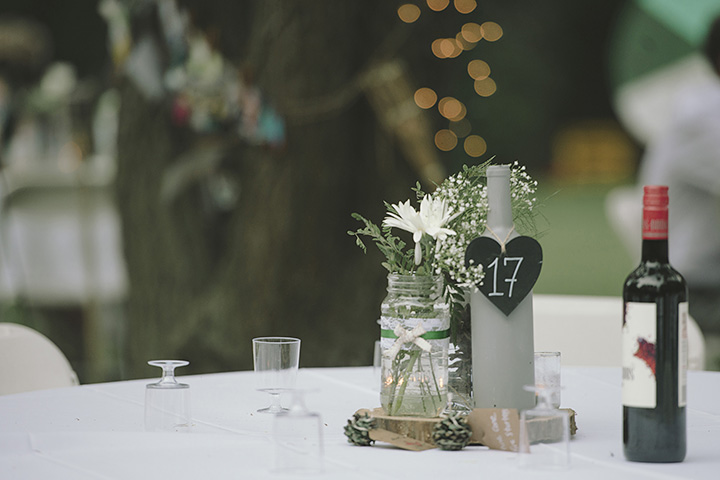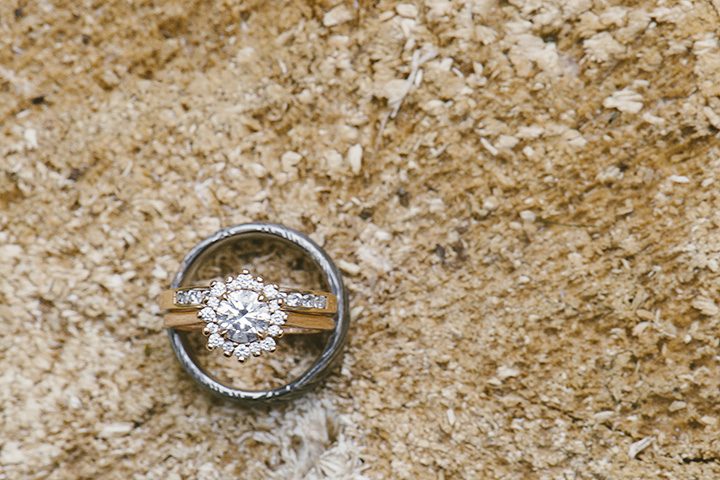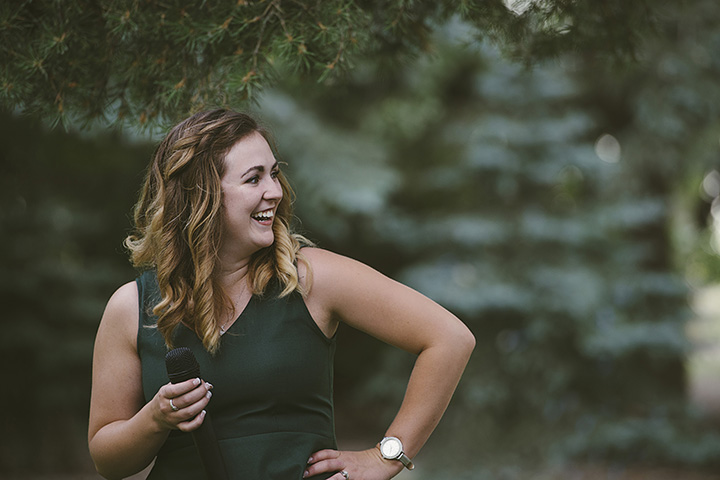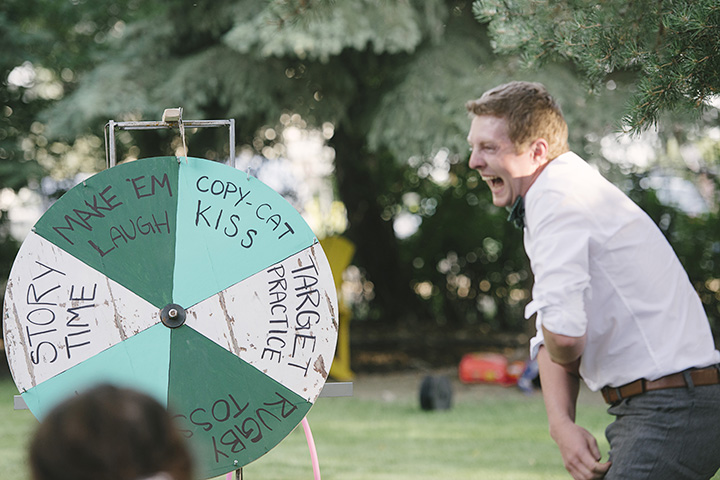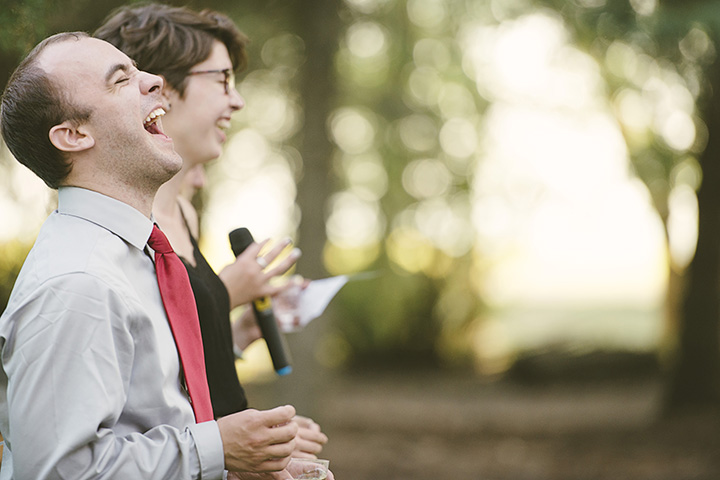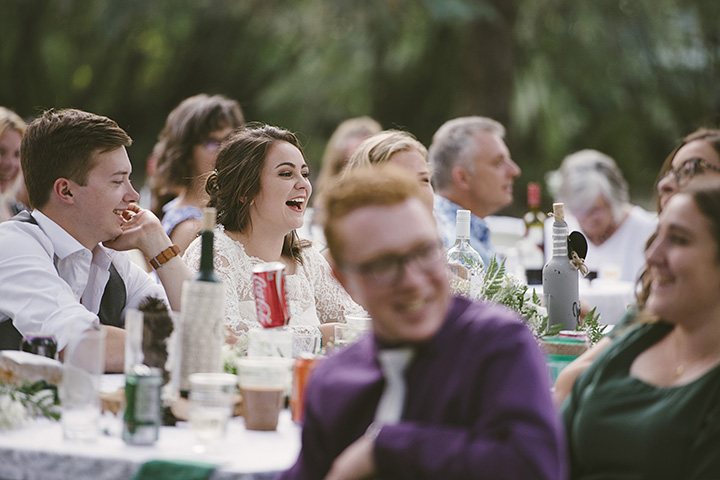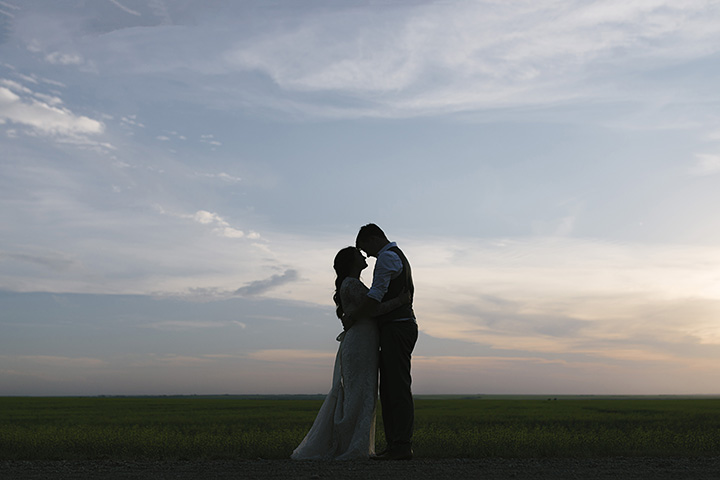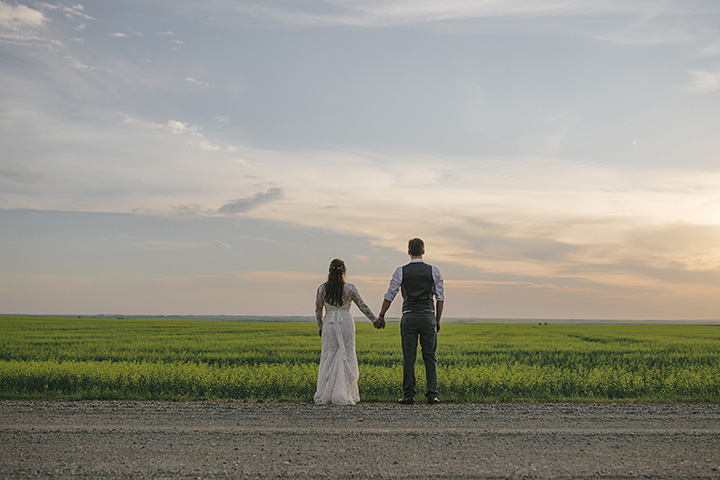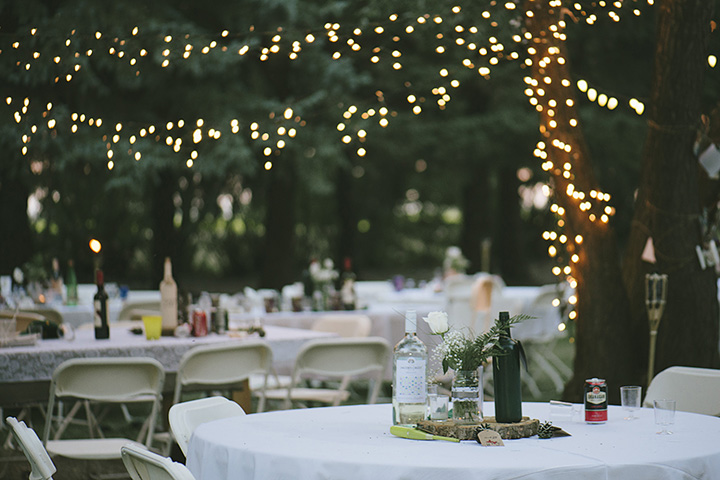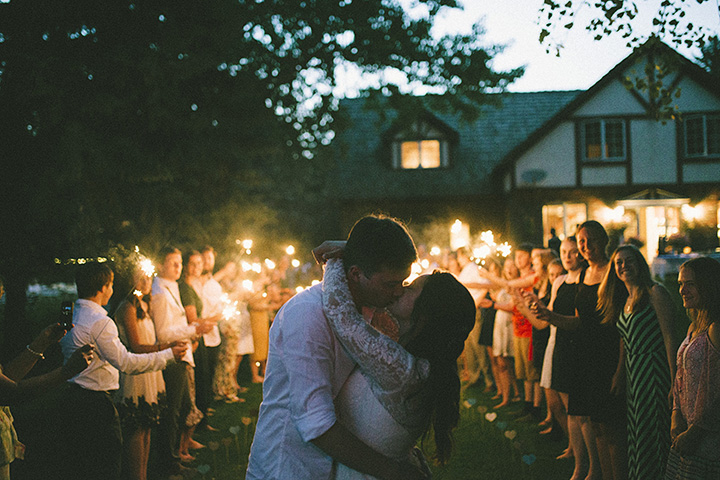 Josh and Holly's wedding was featured on Sask Ever After - check it out for even more photos and details about their day.